Board of Trustees
Township offices include: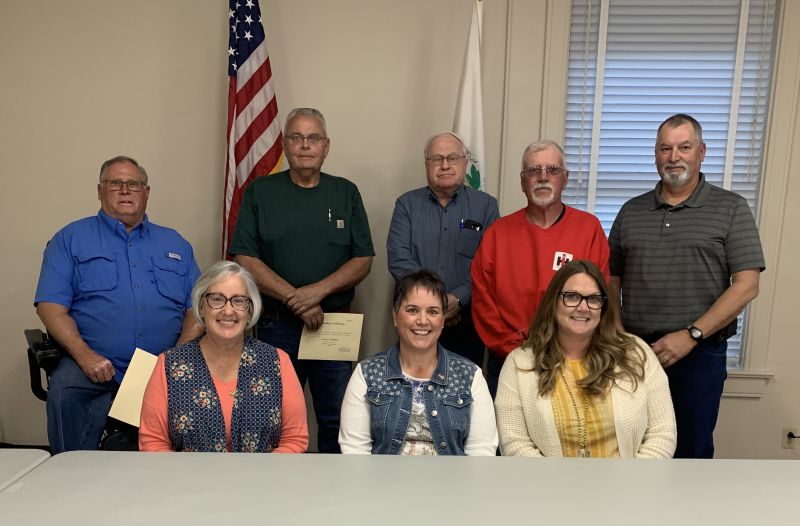 Front Row Left to Right: Clerk, Kathleen Brown; Supervisor,Tamara Wilson; Assessor, Lori Wichus
Back Row Left to Right: Trustee, Delbert Lubbers; Trustee, Richard Howland; Trustee, Mike Wileaver; Trustee, Ron Meece; Highway Commissioner, Alan Sprinkle

The Township Supervisor is the chief executive officer of the township. The supervisor serves as Supervisor of General Assistance and chairman of the township board. The Supervisor is a voting member of the township board. The Supervisor has numerous financial reporting responsibilities, is the treasurer of all township funds including Cemetery funds and water systems funds, and is ex officio treasurer of the road and bridge funds.


The Board of Township Trustees carries out orders prescribed for it by the electors assembled at a town meeting. The trustees are the legislative arm of the township, setting policy and procedure for the township supervisor to administer. They also have some duties that they must carry out as ordered directly to them by the General assembly.
The responsibilities of the trustees are critical to the proper functioning of the township. They have major roles in auditing township bills, attending to annual budgeting and levy responsibilities.

The Township Clerk is the clerk for the township board. Township clerks do not vote, except in the case of a tie vote to fill a vacancy in a township office. The clerk is the keeper of the township's records, the clerk of all town meetings, and the ex officio clerk for the highway commissioner. The township clerk is required to record in the book of records of the township, the minutes of the proceedings of every meeting held in the township and enter in the book every order or direction and all bylaws, rules, and regulations made by the electors at any meeting.

The Township Highway Commissioner has all the road district roads under his or her jurisdiction except those inside incorporated cities and villages. He or she is responsible for their construction and maintenance to the extent that the electors provide him or her with the funds for such. The commissioner can only do that which the statutes say he or she can do, and he or she has no authority beyond that point. In no case has he or she the legal right to spend more money than the township board of trustees appropriate for road purchases.